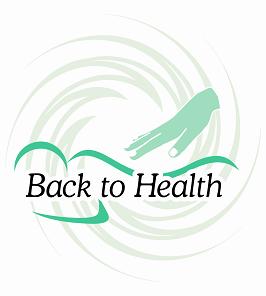 The Bowen Technique, in Goostrey and Sale Cheshire
Following the recent government guidelines ,It is with great joy that I can announce I am still here and able to offer treatments during this lockdown, Rest assured your safety is my number one priority and with my experience as a nurse I am fully aware of infection control procedures. Clients will be risk assessed prior to treatment.
If you are in pain or need a treatment I will try to fit you in asap, but please could I ask that you DO NOT use the online booking system for now, it is not working or showing booked appointments, will be easier if you text or phone me. Stay safe & don't forget to take your Vitamin D! Jan

A Highly experienced Therapist of 20 years, Jan Williamson runs the Back to health clinic, which specialises in Bowen therapy ( the Bowen technique ) Jan is one of the most experienced therapists in the UK.
I am passionate about helping people- particularly those in pain, and having discovered the Bowen technique I am making positive changes to people daily. I even gave up my nursing career as I felt this gentle effective therapy really did make such a difference to people's lives.
I am a leading authority of the Bowen technique in Cheshire and the North West. I am also a tutor for the Bowen Academy as well as being an active therapist in this wonderful technique.
I have 2 clinics:
Bowen Cheshire. Goostrey in Cheshire (Near Knutsford)
Bowen Manchester. Sale, in South Manchester.
Goostrey is between Knutsford & Holmes Chapel in Cheshire ( near Jodrell bank)

NEWSFLASH!

I am very excited to announce I have moved to new premises in Sale! I have a room on Tuesdays within the Nerve Injury clinic, 2 Brooklands place Brooklands road Sale. M33 3SD. I have received very positive feedback from my clients who have been there.

What is The Bowen Technique?
* Developed by Tom Bowen in Australia, the technique is now practised worldwide. It is a unique therapy which stimulates the body's own healing responses and may adjust abnormalities which cause pain.

* The Bowen technique consists of a series of precise and gentle moves over muscle, tendons & connective tissue, and has a profound effect on the fascia. A lot has been written about Fascia recently and Bowen is one of the therapies that can achieve fascial release. No forceful manipulation is used, as it is a soft tissue therapy, moves are interspersed with periods of rest in order for the treatment to be absorbed, and the tissues to normalise. It is a truly holistic therapy (treats the whole body).
Most people find it very relaxing and report that they feel less stressed.
* Bowen Therapy usually produces maximum results with minimum intervention. The majority of people feel some positive response after only one or two sessions. (Although a course of about 2-3 treatments is generally recommended) in most cases only a few treatments are required to achieve relief from even long standing problems eg chronic back pain, frozen shoulder, neck pain, fibromyalgia, & migraine.

*The treatment takes about 45 minutes and can help anyone from the newborn to the elderly.

The clinics in Sale and Goostrey are easily accessible from Knutsford, Altrincham, Hale, Manchester, Congleton, Middlewich, Crewe, Alderley Edge, Wilmslow, Northwich, Holmes Chapel and throughout Cheshire.
Home visits may also be available by arrangement in the Cheshire area.

The sale clinic is just off just at Brooklands station,nyou can park at the metro car park for free.
The Goostrey clinic is easily accessible from junction 18 or 19 of the M6, or Goostrey station which is on the Manchester to Crewe line.

If you are experiencing conditions such as Back pain, Frozen shoulder, sports Injury, sciatica, Irritable Bowel syndrome, Asthma, Migraine, carpal tunnel Syndrome Arthritis, Or general aches & pains ( to name but a few) we may very well be able to help. ( there is a more expansive list under "can it help me")
People often refer to me as "the back pain clinic in Cheshire" - as many people suffer with a bad back , and I am well known for being able to help , however back pain is only one of the many conditions I have helped- in fact the Bowen technique has been known to help most problems so please feel free to contact me to find out more.

What the Bowen technique is not:
Physiotherapy
Osteopathy
chiropractic
Massage
Reflexology
Reiki

Although Bowen therapy may help a lot of conditions that these do, many people who have tried some or all of the above treatments for their problem, often find that the Bowen technique works for them where other therapies have failed, or they have a much quicker result with Bowen.

Testimonials. ( Taken from my comments book)

I Had nearly given up after no result from osteopathy, chiropractic and acupuncture. My treatment here has been superb and my back pain completely eradicated. I have returned for shoulder treatment. Keith Miller 69

"I have been having treatment with Jan intermittently for 2 years. I have regular sessions as my condition requires it. Before Bowen I was regularly laid up in bed with back pain- not any more. The treatment is very effective and I rarely have to take painkillers. All in all my life has improved dramatically. Mary Fairfield 59

I know that this Bowen technique works, kept me working all last year. Regular treatments are the secret! and a good investment for back pain free golf. I recommend the technique for all types of people - you don,t have to be a sportsman. Mike Williams - Golf professional

This Is return visit after many years pain free I first came in approx 2003 & had treatment for neck, shoulder and headaches, I have not had a migraine since the treatment! My body always feels better after treatment. Liz Longden 64

2 sessions and my shoulder and arm improved beyond anything I expected. Brilliant. Les kenwright

I Know the Bowen technique works. Although I have ongoing back and leg problems I would not have the mobility I have now, it is such a relief when I have been for each treatment, I am certain it is keeping my joints from pain.
I have also found the treatment has helped the IBS problem. Thank-you Jan
Pat Adams Young at heart!

After years of back pain, two sessions and I'm pain free. Mr A Deas 45

Also have a look at " back to health" on google maps and read the reviews.


I am now also offering CUPPING THERAPY in my Goostrey clinic.
Cupping can be beneficial for so many people. Click on the link to the left to find out more.

Want to learn the Bowen technique? New course in Cheshire starting soon. contact me directly to find out dates. Visit www.bowentraining.co.uk or Bowen training to have a look at the prospectus and course outline & cost.
or contact me directly.
Learning the Bowen technique is very rewarding as you can help so many people.


Gift vouchers are also available- e.mail on [email protected] or phone 07969 627671 or 01477 532138

Bowen treatments in Goostrey will be done in My Garden therapy room, this tranquil room is a relaxing as well as theraputic experience. I have had very positive feedback from my patients.
Very accessible for people from, Holmes Chapel , Cranage , Northwich , Middlewich , Knutsford , Alderley Edge , Sandbach , Congleton , Crewe and Cheshire.

However I would like to let everyone know that I still have a Bowen Therapy clinic in Sale, ( not at Sale rugby club though anymore) and I am still as committed as ever to helping people, who are in pain or discomfort. I am usually in Manchester (Sale) one day a week on a Tuesday, but occasionally more.

I now have an online booking system - If you cant find an appropriate time please feel free to ring though & I will try to accommodate you.